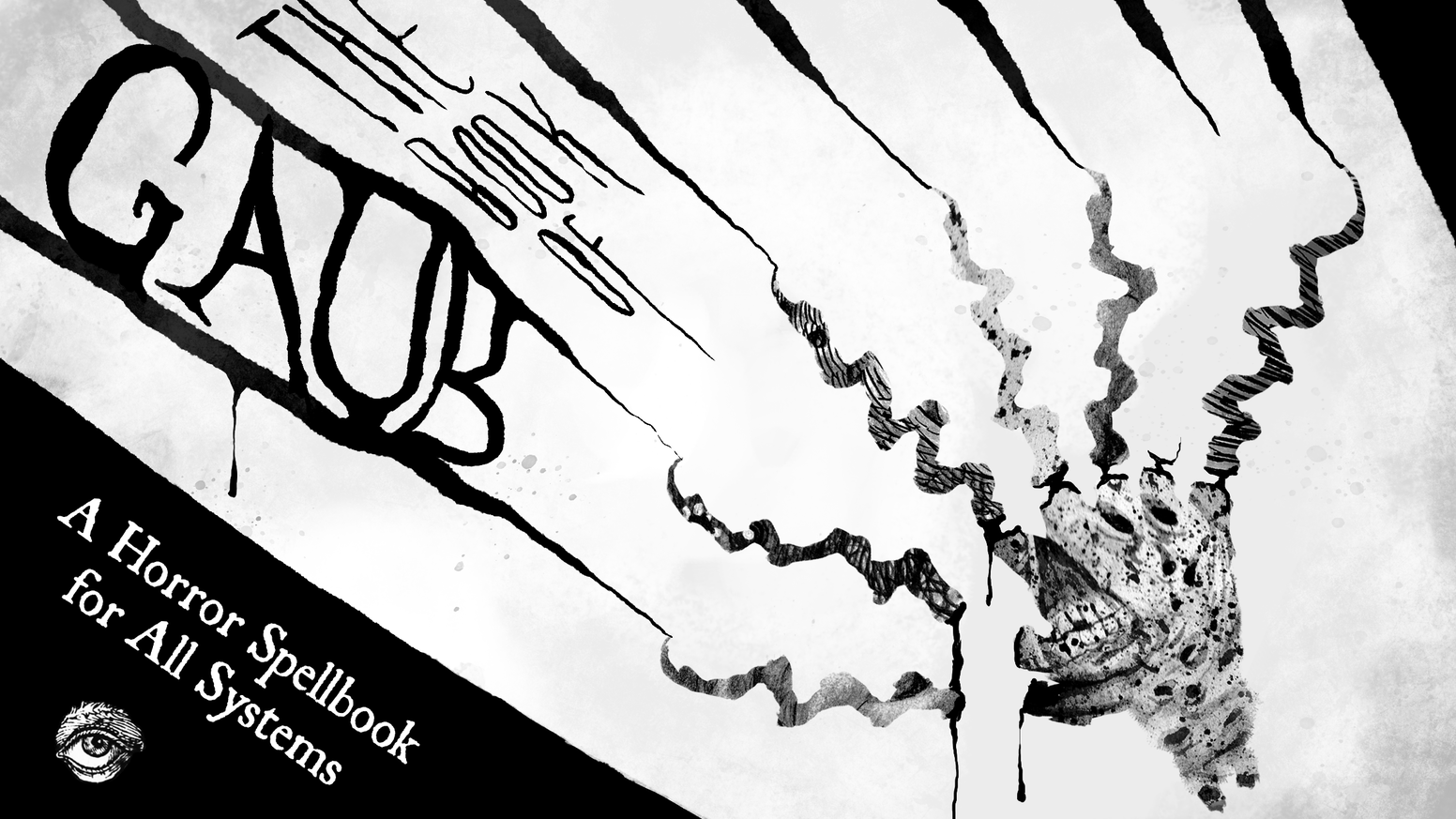 ---
Videos
The Book of Gaub review by Questing Beast YouTube
The Gab of GAUB interview at HOMEBREW a weekly TTRPG NEWS TALK SHOW YouTube
---
Images
---
Logo & Icon
---
---
Selected Articles
"A really beautiful book, full of lots of creepy, spooky spells, that are going to be really useful especially if you have players who like to get experimental with their spells"
- Ben Milton, Questing Beast
"If a book of spells that really bend reality in dark and mysterious ways (rather than just turn everyone into Marvel super heroes) is something you know your game group would seek out, then here it is."
- Christopher John Eggett, Tabletopgaming.co.uk
---
Request Press Copy
Please contact sales@lostpages.co.uk.
---
Request Press Copy
We are afraid this developer has not upgraded their presskit() to use distribute(). For security purposes, this form has been disabled.
---
Additional Links
Original Soundtrack
Available for free at https://soundcloud.com/etherealgirl/sets/the-book-of-gaub
Kickstarter Campaign
The kickstarter campaign is here: https://www.kickstarter.com/projects/lost-pages/the-book-of-gaub/
---
About Lost Pages
Boilerplate
Smallpress RPG publisher. Fantasy, Occult, and Weird.
More information
More information on Lost Pages, our logo & relevant media are available here.
---
---
presskit() by Rami Ismail (Vlambeer) - also thanks to these fine folks